Create interlocking hearts in Adobe Illustrator by cutting paths using the Scissors tool
---
Cutting paths using the Scissors tool
Use the Scissors tool to cut paths, then change stacking order to create the effect of interlocking objects.
Illustrator CC 2018 | mp4 | 2:26min
---
Also by robert shufflebotham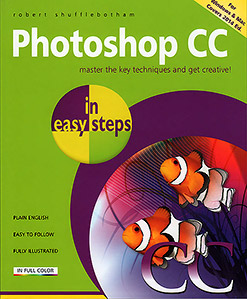 Available from: Amazon.com (USA) | Amazon.co.uk (UK)
first published 1994. Consistently rated **** on Amazon
---

An excellent course where we learnt a lot and were able to use our new skills on interesting examples.

Kelly Downes, Marketing Assistant
Reed Business Information, Sutton
Photoshop training course
---

Brilliant! Very informative and an excellent manner and teaching skills. Very patient!

Ruth Kilby, Designer
Euromark, Oxford
InDesign training course
---

Robert is an excellent trainer, very thoughtful & a calm approach to delivery. Every question asked, he was able to answer & demonstrate

K H, Marketing Officer
Oxford Brookes University
InDesign CS6 training course
---

Robert explained things very clearly and is patient and very encouraging.

Roger Myhill, Marketing Manager Audience Development
Reed Business Information, Sutton
Dreamweaver training